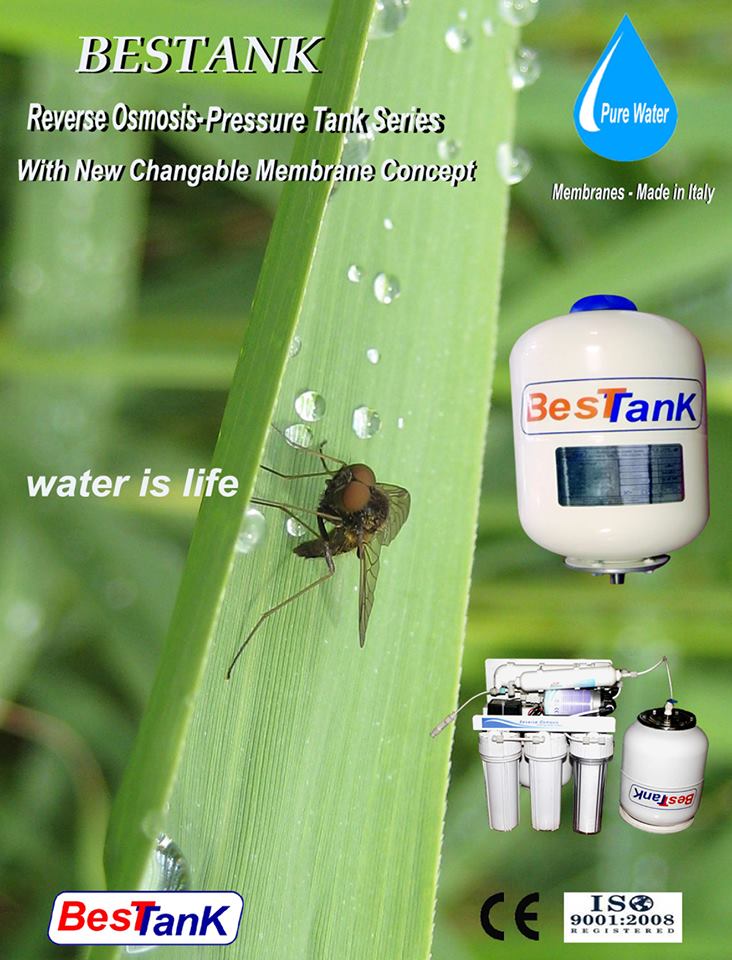 BESTANK Reverse Osmosis-Pressure Tank Series With New Changable Membrane Concept
Recently many families are using different type and brand of Reverse Osmosis Systems in their home. All of these RO systems has been connected to fixed membrane pressure tanks to reserve püre water for you. In all of these fixed membrane tanks , it is used unknown far-east brand membranes that you can not be sure for their hijgenic standarts and quality.
Many of us start complaining about our water taste and odour from RO system water. We are quite sure , again many of us wished to wash and to clean the membrane inside of our tanks. Thanks to BESTANK innovative solutions, membranes inside of RO system's pressure tanks can be changable anymore.
Every year, we are changing our RO system filters regularly. During this replacement , we can also take out membranes from our RO tanks and wash under the tap with hot water. This will be enough to clean your membrane as a new one and stop your water odour and bad taste. Or you can replace your membrane with a new one and use your tank long years as a new tank.
BESTANK is using non-odour , %100 italian high technology real Butyl membranes in its new concept changable membrane RO tanks.